After more than ten years of growth and development, FLOWTECH CHINA has undoubtedly become one of the most influential professional events in the pump and valve industry. FLOWTECH CHINA 2023 spanned an area of nearly 60,000 ㎡, gathering 1,023 exhibitors competing on the same stage. It attracted 47,163 visitors and achieved several impressive figures that set new records.
FLOWTECH CHINA 2024 will be held on June 3-5, 2024, at the Shanghai National Convention & Exhibition Center (Hongqiao). The exhibition scale will reach 60,000 ㎡, with a focus on displaying pumps, valves, intelligent water supply equipment, sewage equipment, pipes and pipe fittings, actuating devices, and supporting products for pumps, pipes, and valves, as well as motors and other product series. It is expected to attract over 55,000 professional visitors from water supply and sewage treatment services, design institutes, government departments, wastewater treatment plants, environmental engineering firms, water supply companies, water service groups, as well as industries such as food, chemical, and pharmaceuticals. In 2024, FLOWTECH CHINA will continue to facilitate connections between exhibitors and target customers, promote industrial cooperation, and showcase the valuable role of professional brand exhibitions!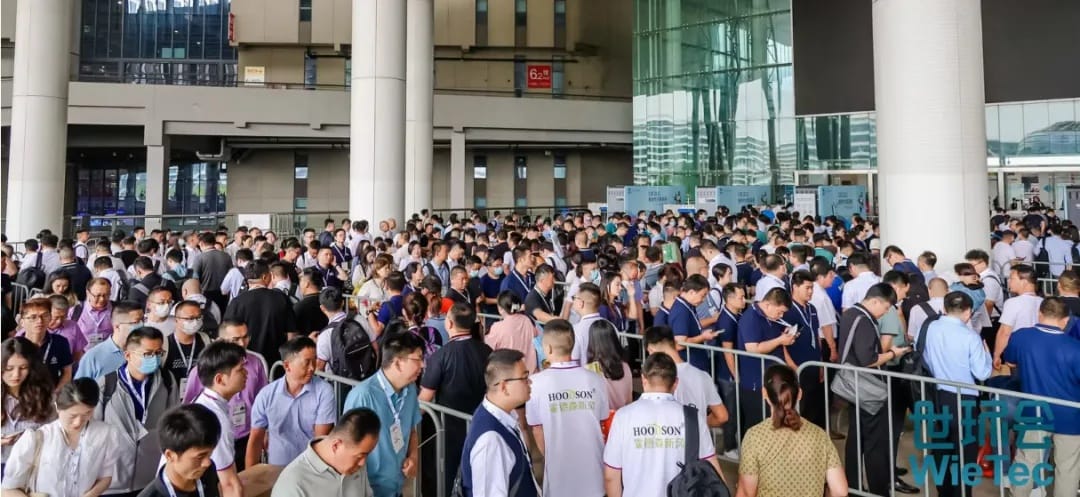 WieTec 2024 is co-organized by authoritative organizations such as All-China Environment Federation, China Energy Conservation Association, Membrane Industry Association of China, China Instruments Manufacturers Association, Shanghai Association of Environmental Protection Industry, Informa Markets, in partnership with Herui Expo. The exhibition brings together over 4,000 companies with a display area of 260,000 ㎡. It is anticipated to attract 120,000 professional visitors. We aim to establish WieTec 2024 as a platform focusing on energy conservation, emission reduction, and low-carbon environmental protection, devoting to provide the entire industry with systematic green solutions.