All-China Environment Federation
All-China Environment Federation (ACEF) is a nationwide non-profitable civil society organization (CSO) in the field of the environment, and is supported by the government. It is composed of CSOs and individuals who are enthusiastic about and support environmental protection and are willing to work for it. The objective of ACEF is to serve as a bridge between the government and the public in implementing the sustainable development strategy, achieving national objectives on environment and development, and protecting the environmental rights of the public. By fully utilizing its organizational advantage, ACEF aims to promote environmental protection and sustainable development in China and the world at large.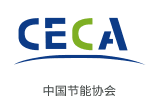 China Energy Conservation Association
China Energy Conservation Association (CECA), established in 1989, is a national-level non-profit organization registered with the Ministry of Civil Affairs, specializing in the field of energy conservation. Since its establishment, the association has been dedicated to energy saving, improving energy efficiency, promoting comprehensive utilization of resources, and protecting the environment. With a focus on resource conservation, CECA actively engages in research, conducts promotional campaigns, provides training and consulting services, and organizes the development and dissemination of energy-saving and emission-reduction technologies. The association plays a crucial role as a bridge and link between the government, industry, and enterprises in advancing energy conservation and emission reduction efforts.

Shanghai Association of Environmental Protection Industry
The Shanghai Association of Environmental Protection Industry (abbreviated as SHAEPI) was established in 1984 and is one of the earliest local environmental protection industry associations. The association is jointly managed by the Shanghai Municipal Bureau of Ecology and Environment and the Shanghai Civil Affairs Bureau. Its main business includes conducting industrial surveys and statistics, organizing training, setting standards, assisting in certification, evaluation, information release, editing and publishing, exhibition marketing, cooperative exchanges, and technical consultation. The association currently has over 500 member units covering water, air, noise, waste, soil, solid waste treatment and disposal, environmental consulting services, equipment and instrument production, social monitoring agencies, agricultural and rural pollution control, electromagnetic ionizing radiation, low-carbon and green finance, legal support for environmental protection, and other environmental industries.

Herui Group is a leading expo organizer in sustainable development and environmental technologies, committed to excellence with 16 years of experience. Our platform has become a go-to destination for industry professionals, researchers, policymakers, and investors to connect, exchange ideas, and explore new business opportunities in China and beyond.
Our goal is to promote environmental awareness and drive the green transition forward. We achieve this by organizing high-quality events that showcase cutting-edge technologies and best practices and foster meaningful conversations and collaborations. From large-scale international exhibitions and professional conferences to widely covered digital platforms, we offer various formats catering to diverse interests and objectives.


Informa Markets creates platforms for industries and specialist markets to trade, innovate and grow. Our portfolio is comprised of more than 450 international B2B events and brands in markets including Healthcare & Pharmaceuticals, Infrastructure, Construction & Real Estate, Fashion & Apparel, Hospitality, Food & Beverage, and Health & Nutrition, and many more. We provide customers and partners around the globe with opportunities to engage, experience and do business through face-to-face exhibitions, specialist digital content and actionable data solutions. As the world's leading exhibitions organiser, we bring a diverse range of specialist markets to life, unlocking opportunities and helping them to thrive 365 days of the year. For more information, please visit www.informamarkets.com

Shanghai Hexiang Exhibition Co., Ltd.
Shanghai Hexiang Exhibition Co., Ltd., commonly known as "Hexiang", was originally Shanghai Herui Conference and Exhibition Co., Ltd. Founded in 2007, it, along with Shanghai Hejia Exhibition Co., Ltd., is a member of the CHC Group. With over a decade of experience organizing and planning domestic and international professional branded exhibitions, Hexiang has always upheld a craftsman spirit, focusing on the B2B2C domain, dedicated to building a superior international environmental trade platform.

Committee Of Water Supply and Drainage for Building, CECS
The CECS is a national social group with legal non-profit status, comprised of units, organizations, and individuals engaged in construction standardization. It is a specialized association involved in construction standardization activities, approved by the Ministry of Construction and registered by the Ministry of Civil Affairs. It falls under the jurisdiction of the Ministry of Housing and Urban-Rural Development of the People's Republic of China.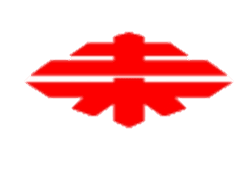 China Civil Engineering Society–Hydraulics Industry Branch
The China Civil Engineering Society was established in 1912, originally founded by the modern Chinese civil engineer Zhan Tianyou. The Hydraulics Industry Branch of the Society primarily consists of design institutes, universities, research institutes, and includes professionals from water management, water supply companies, and sewage treatment plants. Their mission is to conduct academic exchanges, drive industry technological advancements, and promote the development and prosperity of the hydraulics industry.

Shanghai Municipal Water Supply Management Affairs Center
The Shanghai Municipal Water Supply Management Affairs Center (also known as the Shanghai Water Conservation Promotion Center) is a public welfare entity of Type I under the jurisdiction of the Shanghai Municipal Water Bureau. Its primary responsibilities include drafting medium and long-term development plans, special plans, and annual plans for the water supply industry and overseeing their implementation. It also drafts technical standards, procedures, norms, and quotas for the industry, and ensures their application. The center supervises daily operations regarding water extraction, water supply, water conservation, and planned (quota) water usage. It oversees the operation of water supply facilities, manages water resources, and promotes water-saving urban development. It monitors and assesses water quality and supply schedules, manages the protection of primary water channels, oversees groundwater extraction and re-injection to prevent ground subsidence, handles statistical management of the water supply industry, manages franchised projects in the industry, takes part in regulating water supply costs and pricing, promotes water-saving initiatives, oversees safety and anti-terrorism measures in the sector, and coordinates responses to emergencies. It also promotes professional ethics and advances technological innovations in the industry. Additionally, the center handles other tasks assigned by the Municipal Water Bureau.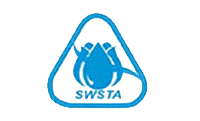 Shanghai Water Industry Association
Established in June 1986, the Shanghai Water Industry Association (abbreviated as Shanghai Water Association) is a non-profit organization comprising entities in Shanghai's municipal water industry and some related out-of-province water product entities. The association has 171 member entities from various ownership structures, of which 128 are water supply entities, 40 produce related water products, and 3 are research and design entities. Under government guidance, the association primarily manages industry qualifications, organizes professional exchanges, conducts employee technical training, promotes products, and offers technical consultancy services. Regular industry-related research is also carried out by the association to provide data for government and member entities' decision-making.

Shanghai Water Engineering Association (SWEA)
Established on January 18, 2013, the Shanghai Water Engineering Association is a citywide, specialized, non-profit association in the water sector of Shanghai. Under the supervision of the Shanghai Municipal Water Bureau and registered with the Shanghai Civil Affairs Bureau, the SWEA covers the construction and management of water projects in Shanghai.

The Architectural Society of Shanghai China
Founded on July 26, 1953, The Architectural Society of Shanghai China is an academic organization voluntarily formed by Shanghai's architectural science and technology professionals and related entities. Recognized as an independent legal entity by the national civil department, the society is a member of the Shanghai Association for Science and Technology and is guided by both the Architectural Society of China and the Shanghai Municipal Housing and Urban-Rural Development Management Committee.

Jiangsu Valve Industry Association
Jiangsu is one of China's major valve industry production bases. With over 60 years of development, the Jiangsu valve industry has become one of the country's top five-valve production provinces, accounting for approximately 25% of the national valve output. The association represents the most authoritative and specialized industry group in the Jiangsu valve industry.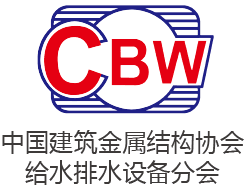 Water Supply and Drainage Equipment Committee of China Construction Metal Structure Association
The Water Supply and Drainage Equipment Committee of the China Construction Metal Structure Association is an industry organization consisting of units engaged in water supply and drainage equipment and their ancillary products nationwide. The branch is committed to implementing national policies, guidelines, and regulations, serving as a bridge between the government and enterprises. It supports enterprises, protects their legitimate rights and interests, promotes industry development and technological advancements, and enhances the economic benefits of the sector.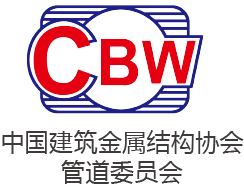 Pipeline Committee of China Construction Metal Structure Association
The Pipeline Committee of the China Construction Metal Structure Association is a national, non-profit social organization consisting of enterprises and committee members engaged in the production, sale, processing, and support of steel-plastic composite pipes and stainless steel pipe fittings. The committee's mission aligns with the state's policies, guidelines, and regulations. It acts as a bridge between the government and enterprises, defending corporate rights, fostering industry development, and promoting the high-quality development of the pipeline sector, ensuring economic and social benefits.