Key Takeaways:
China's Ambitious Hydrogen Strategy: China is rapidly advancing its hydrogen industry as a key player in the transition to green energy, with ambitious plans to reduce emissions and boost green hydrogen production using renewable sources.
Hydrogen Blending for Efficient Transport: Hydrogen blending with natural gas in innovative pipelines offers a cost-effective solution for long-distance hydrogen transport, potentially reducing China's reliance on imported natural gas and increasing energy security.
Impact on Fluid Handling Industry: The fluid handling industry, including pumps, pipes, and valves, is integral to the hydrogen blending and transportation sector. It must adapt to the unique challenges posed by hydrogen, such as embrittlement, and innovate to ensure the safe and efficient transport of this clean energy source.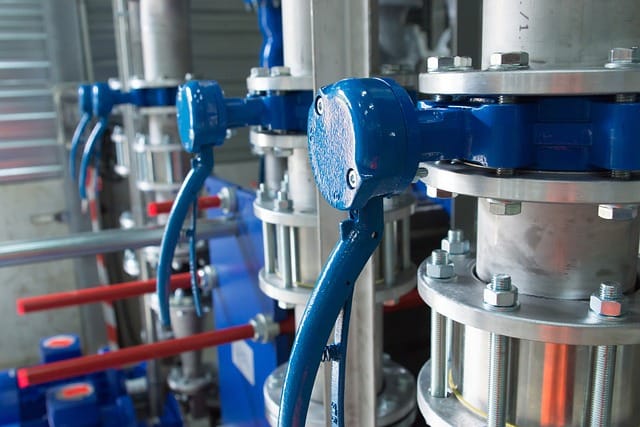 China's Hydrogen Revolution: Benefits and Challenges
In China's ever-evolving energy landscape, hydrogen is emerging as a game-changer. Highly regarded for its clean combustion and superior energy density compared to other energy sources, hydrogen is poised to become a green alternative to fossil fuels in various sectors. These include transportation, energy storage, and addressing emissions in industrial processes, such as iron and steel production. As of 2021, global hydrogen consumption hit 94 million tonnes, with China securing a notable 30%, equating to a staggering 28 million tonnes.
In a bold move in 2022, China laid out an extensive blueprint outlining the development of its hydrogen industry up to 2035. This visionary document underscores hydrogen's status as a "strategic emerging industry" and its pivotal role in the low-carbon transition. The plan is nothing short of ambitious, with goals such as having around 50,000 fuel-cell vehicles on the roads by 2025.
Moreover, it anticipates a significant surge in annual hydrogen production capacity, primarily through renewable energy sources, with projections ranging from 100,000 to 200,000 tonnes. Achieving these targets is estimated to bring about a substantial reduction of 1 to 2 million tonnes of CO2 emissions each year, according to the plan's estimates.
When it comes to producing cleaner hydrogen alternatives, two methods are in play. "Blue" hydrogen, derived from fossil fuels and employing carbon capture and storage (CCS) technology to mitigate emissions, stands as one approach. The other, "green" hydrogen, harnesses renewable energy to split water into its elemental components—hydrogen and oxygen—a process known as electrolysis.
The balance is tipping in favor of green hydrogen due to the declining costs of renewable power sources and electrolyzers. Meanwhile, the high costs associated with CCS have catapulted green hydrogen to the forefront of China's national hydrogen strategy.
While China's western provinces are home to abundant and cost-effective renewable energy sources, the demand for hydrogen is primarily concentrated in the more developed eastern provinces. This discrepancy poses a logistical challenge. The lightweight and flammable nature of hydrogen adds complexity and cost to its long-distance transportation, posing a hurdle to the gas's commercialization.
China's Thrust Towards Hydrogen in its Energy Transition
China's journey into hydrogen innovation is gaining momentum. Hydrogen blending, a cutting-edge technique, offers significant advantages. With only 400km of hydrogen pipelines in China, including 300km under construction or testing, the U.S. and Europe dwarf these figures with 2,600km and 2,000km, respectively.
Blending hydrogen with natural gas and piping it through existing natural gas networks is cost-effective, especially over long distances. This aligns with China's geographical challenge of transporting hydrogen from production centers to major economic hubs. By 2025, China's natural gas pipeline network is set to expand, offering a substantial opportunity to cut green hydrogen transport costs.
Furthermore, the blending strategy could enhance China's energy security by reducing reliance on imported natural gas. China's natural gas imports reached about 40% in 2022. Hydrogen blending can alleviate supply strains, moving China closer to energy self-sufficiency.
However, challenges persist. Hydrogen molecules can permeate metals, leading to pipeline damage and explosion risks. This phenomenon, hydrogen embrittlement, calls for specialized materials and meticulous construction.
Standardized regulations for hydrogen blending in natural gas pipelines are lacking, with countries setting varying hydrogen blending limits. Establishing clear standards is critical to ensuring safe applications.
Additionally, the cost implications of hydrogen blending can affect market appeal. Blended gas may deliver less energy per cubic meter than pure natural gas, pushing up gas prices as sales are volume-based.
The environmental impact is also in question. Hydrogen-blended natural gas may only provide marginal reductions in CO2 emissions, and the cost of emission abatement could be high.
Despite these challenges, green hydrogen has a role to play in China's emission reduction goals, provided that careful consideration and research go into addressing the associated challenges. China has the potential to become a global leader in green hydrogen with the right policies and incentives in place.
PetroChina's Innovative Hydrogen Pipeline in Ningxia
PetroChina, a state-owned oil and gas conglomerate, initiated a pilot program in Ningxia, north-central China, for a 397km pipeline to transport a blend of hydrogen and natural gas. This pipeline incorporates advanced technologies and materials that cut hydrogen losses and raise its proportion from under 20% to 24%. By the end of this year, the pipeline is expected to become operational after several months of design testing.
The transport of hydrogen is crucial but costly due to its low density and flammable nature, representing almost half of the expenses in the current energy sector. Chinese media outlets have been discussing the potential of hydrogen-blended gas pipelines, like the one in Ningxia, to revolutionize hydrogen transportation. This might involve upgrading China's extensive natural gas pipeline network. Such a development could significantly reduce the cost of transporting green hydrogen, which is a vital step in China's journey toward achieving its target of net-zero greenhouse gas emissions before 2060.
What does this mean for the fluid handling industry?
The pump, pipe, and valve industry is intricately entwined with the expanding world of hydrogen blending and transportation. This connection manifests in multiple ways, ranging from the construction of specialized pipelines that necessitate the use of various pumps and valves for fluid control, to the development of materials and components that can withstand the unique characteristics of hydrogen, including its potential for embrittlement. Valves, in particular, hold a pivotal role in regulating the flow of hydrogen and hydrogen-blended gases within pipelines, requiring specialized solutions to ensure safe and efficient transport.
Furthermore, the pump industry finds its significance in the compression of hydrogen over long distances, necessitating the adaptation of pumps and compressors for hydrogen service. Ensuring safety, given hydrogen's inherent flammability and the potential for leakage or embrittlement, becomes a shared concern across these industries. As the global energy landscape evolves with the growing prominence of hydrogen, the pump, pipe, and valve sector stands at the forefront, tasked with innovating and adapting to meet the specific demands and challenges of this pivotal transition.
For those seeking to explore the latest innovations in the field, the upcoming Flowtech China, scheduled for June 2024 at the National Exhibition and Convention Center, will be a key event where industry leaders can discover cutting-edge technologies and solutions.
From pipeline construction to valve regulation, this industry adapts to hydrogen's unique demands. For a firsthand look at the latest innovations, Flowtech China is the premier event to explore groundbreaking solutions!